July 25, 2021
WinPE 10-8 Sergei Strelec (x86/x64) 2021.07.21
Bootable disk Windows 10 and 8 PE – for maintenance of computers, hard disks and partitions, backup and restore disks and partitions, computer diagnostics, data recovery, Windows installation. There are a handful of great WinPE builds out there, and this is one of them. The software list is exhausting and would require scrolling numerous pages if we were to list them all. That said, to give you an idea:
Backups include Acronis, Nortons Ghost, Disk2vhd, Macrium, and more. Drive utilities include MiniTool, Macrorit, Defraggler,
Auslogics Disk Defrag, Killdisk, and more. Diagnostics include AIDA64, Burnin Test, HWiNFO, OCCT, CPU-Z, and more. Data recovery includes EASEUS, R-Studio, Active File Recovery, and more. DOS programs include MemTest86+, MemTest86, Ghost, BootIt Bare Metal, Gold Memory, and more.

---
Composition :
WinPE10x86
WinPE10x64
WinPE8x86
WinPE8x86(Native)


X86 Image contains :

Backup and restore
Acronis True Image 2017 20.0 Build 8058
Acronis True Image Premium 2014 Build 6673
Acronis Backup Advanced 11.7.50064
Active Disk Image 8.0.3
StorageCraft Recovery Environment 5.2.5.37836
FarStone Recovery Manager 10.10
QILING Disk Master 4.3.6.20170806
R-Drive Image 6.2 Build 6201
Veritas System Recovery 2018 18.0.0.56426
Symantec Ghost 12.0.0.10561
TeraByte Image for Windows 3.16
AOMEI Backupper 4.0.6
Eassos System Restore 2.0.3.571
Drive SnapShot 1.46.0.18038
Macrium Reflect 7.1.2801
Disk2vhd 2.01
Vhd2disk v0.2
Hard disk
Acronis Disk Director 12.0.3297
EASEUS Partition Master 12.9 WinPE Edition
Paragon Hard Disk Manager 15 10.1.25.1137
MiniTool Partition Wizard 10.2.2
AOMEI Partition Assistant 6.6.0
AOMEI Dynamic Disk Manager 1.2.0
Macrorit Disk Partition Expert 4.9.3
NIUBI Partition Editor 7.1.0
Eassos PartitionGuru 4.9.5.508
Defraggler 2.21.993
Auslogics Disk Defrag 7.1.0
HDD Low Level Format Tool 4.40
Active KillDisk 11.0.83
FarStone DriveClone 11.10 Build 20150825 (WinPE10)
Diskpart GUI Micro 1.3
Active Disk Editor 7.0.15
Diagnostics
HD Tune Pro 5.70
Check Disk GUI
Victoria 4.47
HDD Regenerator 2011
HDDScan 4.0.0.13
Hard Disk Sentinel Pro 5.20 Build 9372
Western Digital Data LifeGuard Diagnostics 1.31.0
CrystalDiskInfo 7.6.0
CrystalDiskMark 6.0.0
AIDA64 Extreme Edition 5.92.4300
BurnInTest 9.0 Build 1003
PerformanceTest 9.0 Build 1024
ATTO Disk Benchmark 3.05
RWEverything 1.7
CPU-Z 1.84
PassMark MonitorTest 3.2 Build 1004
HWiNFO32 5.74 Build 3360
OCCT Perestroika 4.5.1
Keyboard Test Utility 1.4.0
IsMyLcdOK 3.03
Network programs
Opera 46
Opera 12
PENetwork 0.58.2
TeamViewer 6
Ammyy Admin 3.5
AeroAdmin 4.1 Build 2767
µTorrent 3.1.3
FileZilla 3.24.0
Internet Download Accelerator 6.10.1.1527
OpenVpn 2.4.4
PuTTY 0.70
Advanced IP Scanner 2.5 Build 3567
Other programs
Active Password Changer 8.0.7
PCUnlocker 4.5.0
Reset Windows Password 4.2.0.470
Password Reset 5.0
UltraISO 9.7.1.3519
Total Commander 9.00
Remote Registry (х86/64)
FastStone Capture 7.7
IrfanView 4.38
STDU Viewer
Bootice 1.3.4
Unlocker 1.9.2
7-ZIP
WinNTSetup 3.8.8.6
Double Driver 4.1.0
Imagex
GImageX 2.1.1
Media Player Classic
EasyBCD 2.3
EasyUEFI 3.0
SoftMaker Office
Far Manager 3.0 Build 5151
BitLocker
78Setup (author conty9)
Dism++ 10.1.1000.62
WinHex 19.3
FastCopy 3.41
UltraSearch 2.12
Everything 1.4.1.877
Linux Reader 2.6
WinDirStat 1.1.2
Recover Keys 10.0.4.201
NirLauncher 1.20.34
Remote Registry Editor
Windows Recovery Environment (WinPE 10)
Data Recovery
R-Studio 8.5 Build 170237
Active File Recovery 17.0.2
Active Partition Recovery 16.0.3
Runtime GetDataBack for NTFS 4.33
Runtime GetDataBack for FAT 4.33
DM Disk Editor and Data Recovery 2.10.0
UFS Explorer Professional Recovery 5.23.1
Hetman Partition Recovery 2.8
Eassos Recovery 4.2.1.297
EaseUS Data Recovery Wizard 11.9
Ontrack EasyRecovery 12.0.0.2
X64 Image contains:
Backup and restore
Acronis True Image 2017 20.0 Build 8058
Acronis True Image Premium 2014 Build 6673
Acronis Backup Advanced 11.7.50064
Active Disk Image 8.0.3
StorageCraft Recovery Environment 5.2.5.37836
FarStone Recovery Manager 10.10
QILING Disk Master 4.3.6.20170806
R-Drive Image 6.2 Build 6201
Veritas System Recovery 2018 18.0.0.56426
Symantec Ghost 12.0.0.10561
TeraByte Image for Windows 3.16
AOMEI Backupper 4.0.6
Eassos System Restore 2.0.3.571
Drive SnapShot 1.46.0.18038
Macrium Reflect 7.1.2801
Disk2vhd 2.01
Vhd2disk v0.2
Hard disk
Acronis Disk Director 12.0.3297
EASEUS Partition Master 12.9 WinPE Edition
Paragon Hard Disk Manager 15 10.1.25.1137
MiniTool Partition Wizard 10.2.2
AOMEI Partition Assistant 6.6.0
AOMEI Dynamic Disk Manager 1.2.0
Macrorit Disk Partition Expert 4.9.3
NIUBI Partition Editor 7.1.0
Eassos PartitionGuru 4.9.5.508
Defraggler 2.21.993
Auslogics Disk Defrag 7.1.0
HDD Low Level Format Tool 4.40
Active KillDisk 11.0.83
FarStone DriveClone 11.10 Build 20150825 (WinPE10)
Diskpart GUI Micro 1.3
Active Disk Editor 7.0.15
Diagnostics
HD Tune Pro 5.70
Check Disk GUI
Victoria 4.47
HDD Regenerator 2011
HDDScan 4.0.0.13
Hard Disk Sentinel Pro 5.20 Build 9372
Western Digital Data LifeGuard Diagnostics 1.31.0
CrystalDiskInfo 7.6.0
CrystalDiskMark 6.0.0
AIDA64 Extreme Edition 5.92.4300
BurnInTest 9.0 Build 1003
PerformanceTest 9.0 Build 1024
ATTO Disk Benchmark 3.05
RWEverything 1.7
CPU-Z 1.84
PassMark MonitorTest 3.2 Build 1004
HWiNFO32 5.74 Build 3360
OCCT Perestroika 4.5.1
Keyboard Test Utility 1.4.0
IsMyLcdOK 3.03
Network programs
Opera 46
PENetwork 0.58.2
TeamViewer 6
Ammyy Admin 3.5
AeroAdmin 4.1 Build 2767
µTorrent 3.1.3
FileZilla 3.24.0
Internet Download Accelerator 6.10.1.1527
OpenVpn 2.4.4
PuTTY 0.70
Advanced IP Scanner 2.5 Build 3567
Other programs
Active Password Changer 8.0.7
Reset Windows Password 4.2.0.470
PCUnlocker 4.5.0
Password Reset 5.0
UltraISO 9.7.1.3519
Total Commander 9.00
Remote Registry (х86/64)
FastStone Capture 7.7
IrfanView 4.38
STDU Viewer
Bootice 1.3.4
Unlocker 1.9.2
7-ZIP
WinNTSetup 3.8.8.6
Double Driver 4.1.0
Imagex
GImageX 2.1.1
Media Player Classic
EasyBCD 2.3
EasyUEFI 3.0
SoftMaker Office
Far Manager 3.0 Build 5151
BitLocker
78Setup (author conty9)
Dism++ 10.1.1000.62
WinHex 19.3
FastCopy 3.41
UltraSearch 2.12
Everything 1.4.1.877
Linux Reader 2.6
WinDirStat 1.1.2
Recover Keys 10.0.4.201
NirLauncher 1.20.34
Remote Registry Editor
Windows Recovery Environment (WinPE 10)
Data Recovery
R-Studio 8.5 Build 170237
Active File Recovery 17.0.2
Active Partition Recovery 16.0.3
Runtime GetDataBack for NTFS 4.33
Runtime GetDataBack for FAT 4.33
DM Disk Editor and Data Recovery 2.10.0
UFS Explorer Professional Recovery 5.23.1
Hetman Partition Recovery 2.8
Eassos Recovery 4.2.1.297
EaseUS Data Recovery Wizard 11.9
Ontrack EasyRecovery 12.0.0.2
Whats New:
Corrections and improvements
Updated programs:
MiniTool Partition Wizard 12.5
AOMEI Partition Assistant 9.3.0
EaseUS Partition Master 16.0
DiskGenius 5.4.2.1239
Macrorit Partition Expert 5.6.1
Acronis True Image 2021 Build 39216
AOMEI Backupper 6.5.1
Macrium Reflect 8.0.5903 (x64)
Active Disk Image 10.0.3 (x64)
TeraByte Image for Windows 3.46
Veritas System Recovery 21.0.3.62137
R-Drive Image 6.3 Build 6309
Drive SnapShot 1.48.0.18910
R-Studio 8.16 Build 180499
EaseUS Data Recovery Wizard 14.2
Active File Recovery 21.0.2
Active Partition Recovery 21.0.2
AIDA64 Extreme 6.33.5700
Hard Disk Sentinel 5.70.11973
CrystalDiskInfo 8.12.4
CrystalDiskMark 8.0.4
PerformanceTest 10.0 Build 1011
Victoria 5.36
CPU-Z 1.96.1
HWiNFO32 7.06 Build 4500
OCCT 9.0.2 (x64)
IsMyLcdOK 4.54
NirLauncher 1.23.48
Recover Keys 11.0.4.235 (x64)
Everything 1.4.1.1005
Linux Reader 4.8.3.6
Far Manager 3.0 build 5775
TeraCopy 3.6.0.4
UltraSearch 3.1.1.670
WinNTSetup 4.6.3.1 (x64)
TeamViewer 15.19.3
Distant Desktop 2.4
OpenVPN 2.5.3
Radmin VPN 1.1.4289.11
AeroAdmin 4.7 Build 3405
AnyDesk 6.3.2
Supremo 4.5.0.2707
RMS Host 7.0.2.0
PuTTY 0.76
Kingston SSD Manager 1.1.2.6
BootIt Bare Metal 1.73 (DOS)
HDDaRTs 09.07.2021 (DOS)
BIBM++ 06.07.2021 (DOS)
SmartFix Tool 2.3.15
Other small changes
---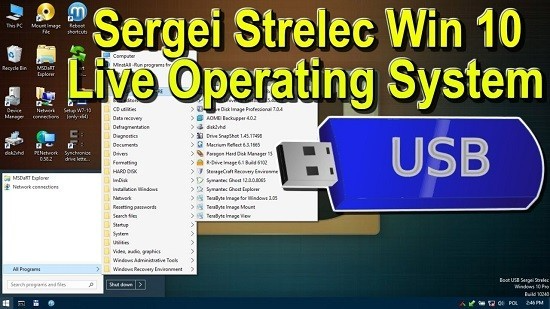 ---
Torrent Download (Please Seed):