April 22, 2022
Old Tv Classic Films & Shows v0.4 Premium Mod Apk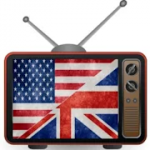 Old Tv" is a free entertainment application where you can enjoy a wide variety of Best Classic Films, Old Tv Shows and Retro Cartoons.
Most of the content was broadcast before the year 2000.
---
Main Features :-
You will have available cult films and outstanding tv series that were successful and had great recognition throughout the history of classic cinema.
Horror Movies, Western Movies, Gangster Movies, Action Movies … Movies of all genres!!
Mod Info :-
Ads patched/disabled
Run at startup removed
Ad permissions disabled
Banner activity disabled
Short commercials removed
Receive cloud data removed
All facebook activity disabled
Advertising ID permission removed
Adsbase consent activity disabled
Bypassed all altered tamper checks
Ignore update applied?(adaptive only)
Audience network disabled/Dex removed
Fullscreen/overlay ad activity disabled/removed
Adaptive TV support added for Android TV/Will install directly to home screen apps
---
---
Download (11.2 MB):
Torrent Download (Please Seed):