August 26, 2021
BombitUp v4.2 build 65 Premium Mod Apk
---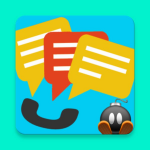 Bombitup is a SMS blast /wa blast /emails blaster which lets you send an unlimited message anonymously and no one can find that who send it and it's only for fun not for revenge.

---
Main Features :-
SMS Blast: Using BOMBitUP to create interesting attacks on others. You will be able to tease anyone with your text messages. You can send unlimited messages to them.
Call Blast: Like SMS Blast, you can use BOMBitUP to make anonymous calls to anyone. You will make them uncomfortable with this annoyance.Email Blast: You can send emails to someone's inbox with
loads of emails until you get blocked. If they are using that email for their phones, ringing tones with vibrato and sound, which will annoy them. This can also cause the taskbar of their phone to be full of emails.
Custom SMS: Using the "way2sms" port and send unlimited messages with an unlimited number. You will need a way2sms account to do this, which you can register for free.
Call Pinger: If you want to have another funny joke, Call Pinger will help you a lot. You will be able to create a lot of missed calls, which will make the receiver angry and curious. They will be very upset and screaming with many questions about whom have done this.
Protection: If you do not want to use BOMBitUP to play around, you can use it to help prevent attacks from other people. Your phone number and email will be safe from the troublemakers.
Check Update: You will see it appear near the bottom of the application's menu. This feature will help you to quickly update the latest version of BOMBitUP Apk. You can also pin our articles to get the latest updates.
Mod Info :-
 Ad-Free Experience;
 Disabled / Removed unwanted Permissions + Receivers + Providers + Services;
 Ads related activities and codes removed;
 Ads method invokes disabled;
 AOSP compatible (No Google);
 Kotlin invokations removed;
 Manifest and APK root path cleaned;
 Google Play Store install package check disabled;
 Google Play Services signature check verified;
 Debug code removed;
 Languages: Full Multi Languages;
 CPUs: noarch;
 Screen DPIs: 160dpi, 240dpi, 320dpi, 480dpi, 640dpi;
 Original package signature changed;
---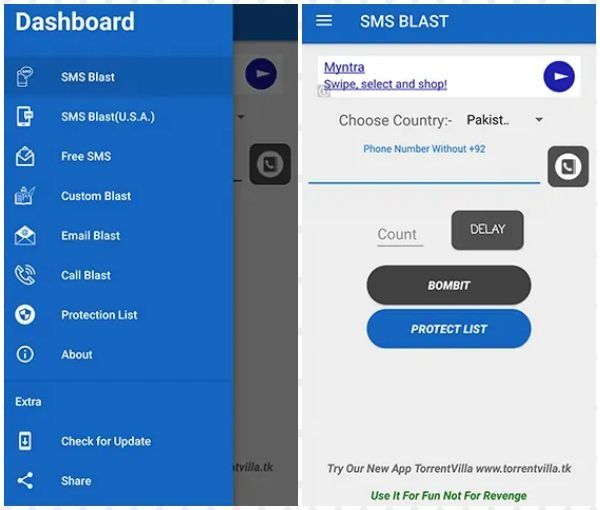 ---
Download (13.6 MB):
Torrent Download (Please Seed):