June 27, 2022
WIFI WPS WPA TESTER v5.0.3.1-GMS build 1025 Premium Mod Apk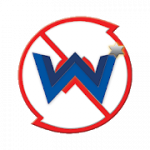 Wps Wpa Tester is an application that helps you check if the WPS protocol of your point of access has any vulnerabilities. With this application, you can perform this check on any network, but it's recommended to use it exclusively on your own.To use the application correctly, you'll need to have a rooted device and the app 'busybox' installed. If not, some of the features won't work.
Wps Wpa Tester is an application with some very interesting features. Besides helping you check the security of your point of access, it also lets you see all the passwords for all the WiFi networks that you've connected to from your Android device.
---
Main Features :-
Check Nearby WiFi Networks.
Get Mac Address for WiFi Networks.
Generate Pin using Mac Address.
Test Pin on WiFi Network.
Show Saved Passwords[root].
Connect to WiFi Network with Pin
Different Pin Generator Algorithms.
Mod Info :-
This app has no advertisements
---
---
Download (17.7 MB) :
Torrent Download (Please Seed):
WIFI WPS WPA TESTER v5.0.3.1-GMS build 1025 Premium Mod Apk | Magnet