September 9, 2021
True ID Caller Name Call Blocker & Call Recording v18.0 Premium Mod Apk
---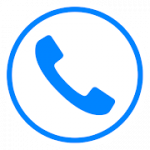 Caller ID is a smart app that helps you instantly identify unknown callers and reveals the person's identity calling you. Caller ID identifies the true caller by name to always know who is calling you before receiving the call. This app


---
Main Features :-
 Block spam callers with one-touch.
 The true caller id feature lets you identify who is calling you before receiving the call.
 Caller ID also conveniently maintains your calling history and calls logs so that you can keep track of the phone calls you make.
 Share & delete call logs for any phone number with one-touch.
 Block spammers robocalls and unwanted contacts by adding them to the call blocklist.
 Call message WA and block any number from one page.
 Make the Caller ID app your default phone app to make high-quality phone calls with any limits. Enjoy clear & crisp call quality at both ends.
 This is a very lightweight true caller app with a small APK size and is an effortless & powerful app user experience.
 HQ Call Recording
 The Caller ID app is entirely free to use.
Mod Info :-
 Premium Features (Unlocked)
 Ads (disabled)
 All ads links (removed)
 Useless items (removed)
 Most of Analytics (disabled)
 CPUs (universal)
 AOSP Compatible (No Google
 Google billing (disabled)
 All debug Info (removed)
 Original Signature (Changed)
---
---
Download (14.8 MB):
Torrent Download (Please Seed):
True ID Caller Name Call Blocker & Call Recording v18.0 Premium Mod Apk | Magnet